Red English Bus Coin Purse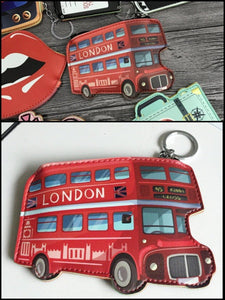 Red English Bus Coin Purse
Regular price
Sale price
$14.99 USD
Change is inevitable so at least have a cute place to put it. This classic red English bus shaped coin purse or wallet is also a keychain! But attach it to anything, or not.
Fit your credit cards, ID and cash too... great to spice up an outfit for the evening. 
Dance your heart out all night without having to make the next day walk of shame to the club to look for your purse.
Vegan PU Leather
14 x 9cm / 5.5 x 3.5in
•*¨*•.¸¸♡ live your bliss ♡¸¸.•*¨*•
even more! ☆*:.。.o(≧▽≦)o.。.:*☆